The Fulbright U.S. Student Program
If you are a U.S. citizen who is thinking of earning a Master's degree, conducting research or teaching English, you could be one of more than 2,200 students who receive a Fulbright U.S. Student grant each year to go to one of more than 140 countries worldwide.The Fulbright U.S. Student Program operates in more than 140 countries worldwide. It awards grants in nearly all fields and disciplines, including the humanities, social sciences, STEM fields, and creative and performing arts.
UMBC strongly encourages applications for research, study and English Teaching Assistant grants from its rising and graduating seniors, current graduate students and recent alumni.
The Fulbright Program is the flagship international educational exchange program sponsored by the U.S. government and is designed to build lasting connections between the people of the United States and the people of other countries. The Fulbright Program is funded through an annual appropriation made by the U.S. Congress to the U.S. Department of State's Bureau of Educational and Cultural Affairs. Participating governments and host institutions, corporations, and foundations around the world also provide direct and indirect support to the Program, which operates in over 160 countries worldwide.
UMBC has been named as a Top Producing Fulbright Student Award Institution for three of the past five years, with 46 UMBC students and recent alumni receiving these globally prestigious awards!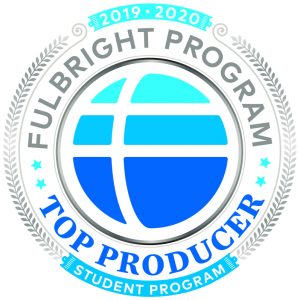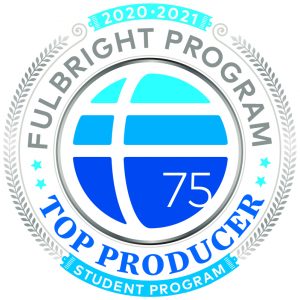 For more information on the Fulbright U.S. Student Program, visit us.fulbrightonline.org.
---
Please note: UMBC is committed to creating an accessible and inclusive environment for all students, staff, and visitors. If you have difficulties accessing any of the materials on our site, please contact us so that we can provide an alternative format and remedy any accessibility challenges.